Areas of

Services Covered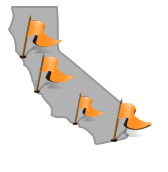 Orange County
Los Angeles
Riverside
San Bernadino
Respite Care is service provided to the patient to relieve family members or caregivers from the responsibilities of caring the patient at home. The patient can stay in a contracted facility for no more than 5 consecutive days.
Our
Mission
The team of Ambercity Hospice is committed to providing reliable, consistent, compassionate care, and complete services in the comfort of the client's home.
Our
Vision
Our vision is to set the standard for quality as a comprehensive health care network.
Make a Call Today