Areas of

Services Covered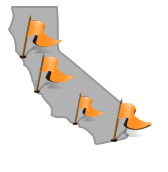 Orange County
Los Angeles
Riverside
San Bernadino
Routine Care is service provided to the patient in their home.
Services provided:
Physician-directed care
Registered nurse visits
Hospice Care Team members are on call 24 hours a day, seven days a week
Social Worker services for patient and family
Home Health Aide
Chaplain and spiritual assistance
Volunteer support
Diagnosis-related medications
Medical equipment and supplies
Respite care for patient or caregiver
Supplemental nursing care in times of crisis
Bereavement services
Our
Mission
The team of Ambercity Hospice is committed to providing reliable, consistent, compassionate care, and complete services in the comfort of the client's home.
Our
Vision
Our vision is to set the standard for quality as a comprehensive health care network.
Make a Call Today