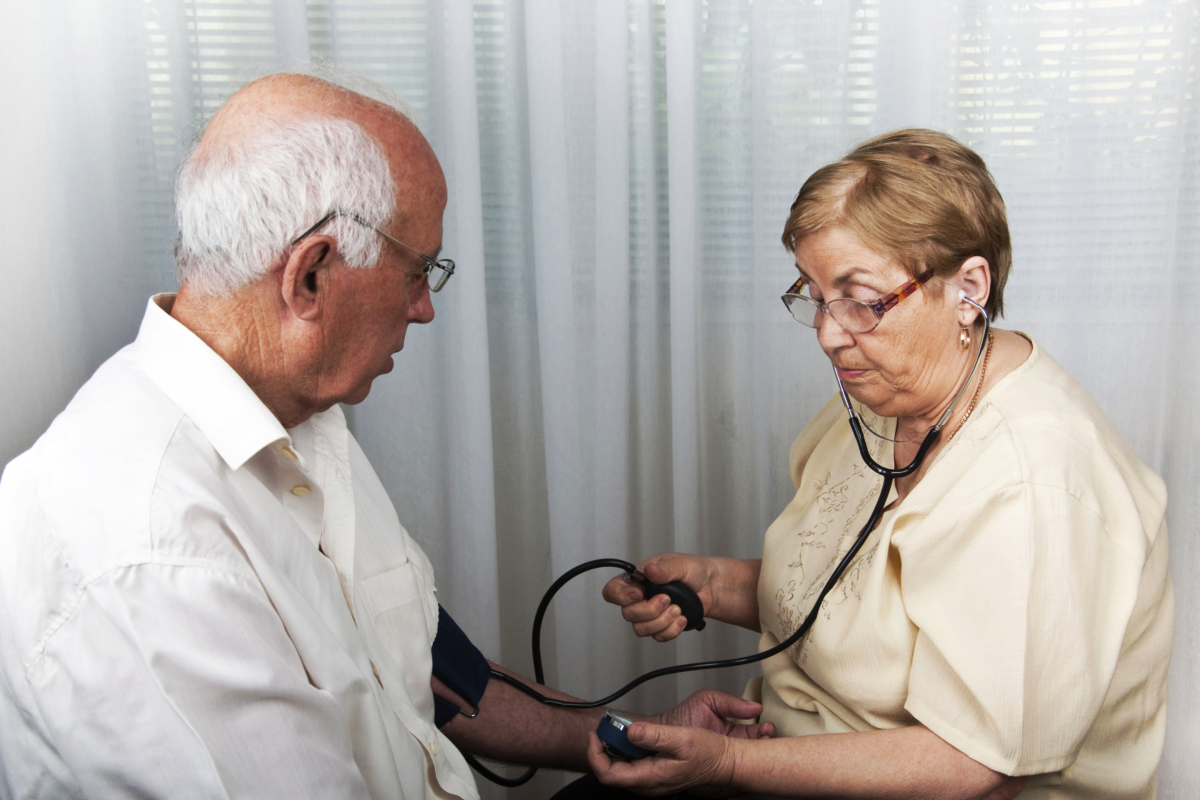 Adjusting to a loved one's terminal illness can be quite challenging. You expect things in his and your life to totally change. Coping with the changes brought about by the illness requires considering every aspect of life in the future for your loved one and for the entire family.
Important Physical Adjustments to Make
Depending upon your loved one's disease, it may not be possible for him to care for himself and deal with his daily needs during his final days. A patient with a terminal illness will find it stressful to make necessary daily adjustments. His lack of independence can be the toughest aspect he has to deal with. A number of patients choose to hire caregivers instead of asking members of their family to help them with daily caregiving. Specialized medical equipment such as adjustable beds, portable commodes, lift chairs and bath safety products may be necessary for those who prefer to stay at home.
Patient Role in Decision-Making
Loved ones of a person with a terminal disease must ask the sufferer for his input on decisions in terms of daily life care, and even funeral arrangements. A lot of patients nearing the end of life feel powerless and useless. Although there is no way for loved ones to change the sufferer's disease outcome, they can provide reassurance that the wishes of the patient will be honored. This reassurance can make the patient feel at peace and confident.
Significance of Spiritual Counseling
Even if a terminally-ill patient is not a spiritual or religious person, spiritual needs can be as essential as other end-of-life needs. Offering spiritual care can help him in gaining back a sense of purpose so that spiritual healing can take place when his journey in life ends.
Sometimes, a patient and his family may need ongoing spiritual support, especially if the patient refuses a referral to spiritual care or a provider of spiritual care isn't available.
Living Each Day with Dignity and Meaning
A patient with limited time in this world will find every tick of the clock valuable. Patients who have a terminal illness are encouraged to enjoy the rest of their days on Earth as much as possible by filling each day with the people they love, activities they enjoy, and foods they desire. Sometimes, a patient who used to be surrounded by many people may prefer to be in small groups now and others may have dreams they wish to fulfill. No matter what the case may be, you must try to help your loved one make the most of his remaining days.
Ambercity Hospice wants to improve your loved one's quality of life by letting him retain as much dignity and comfort as possible. We develop an individualized treatment plan for each patient to ensure care is smoothly coordinated. For Hospice Care in Central Ave Riverside California, please call (951) 686-8100.