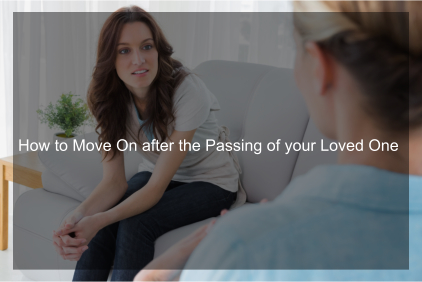 The loneliness of this season may extend up to next because of the passing of a loved one. It may be your first season without him or her. And truth be told, it is sad to celebrate a day without that special someone.
However, you should not sulk in your house and let the world pass by without you. Part of your therapy of coping with your loss is to go out and distract yourself from the painful events. So Ambercity Hospice wants to share with you some activities you can take to help with the healing process.
Asking a friend out
Seeing the happy smiles of the people around you can make you depressed as you remember your loved one. Why not bring a friend along to help you celebrate any special day? After all, it is better to share smiles this season than to curse the joyful season for existing.
Planning an outing
This season is not only about the celebration but the fun you can get out of leaving your house and visiting places. Yes, a lot of people go out on the road on this season. Join the bandwagon and ready your plans.

Bring the whole family with you. You can also opt for going with friends for a change. And the most important part is this: plan outings ahead. You do not need more stress than you actually are experiencing now. The least you want to happen this season is to have a disastrous vacation.

Pampering yourself
Take a break from crying out loud. You deserve more than a face with a messy makeup. Change your routine for the day and give yourself a reward. In other words: pamper yourself.

You can go to the salon and have your hairstyle changed. You can even color your hair the way you wanted. Treat yourself to a movie and do not forget to bring popcorns and sodas. Go to a spa and relax your body. You should not spend all day moping around in the corner.

Reaching out to the less fortunate
One way to help keep you occupied is to volunteer for a cause. Sign up in your local charity organization and volunteer. Talk to those who are victims of abuse and share your own story. Help give the unfortunate ones some inspiration and empower them to rise above the odds.

In due time, we believe that you will learn from their experience and hardships in life. You will be reminded of how strong you are in dealing with your problems. These people will help bring out your strong points. We hope that they will inspire you to move on and live your life to the fullest.

Reminiscing the memories
Sometimes, it is ideal to remember the happy moments you have spent with your loved one. Talk to a family member or a friend to help you ease your pain. Watch old videos and look at pictures. Remember the good old times and disregard the sad ones as of the moment.

If it is still painful, you do not have to force yourself. Do not be hard on yourself and remember the regrets you have. Yes, there may be regrets. But you can no longer do anything about them. So look into the bright side and help other people dear to you. Remember the wonderful things that have happened while your deceased loved one is still walking in this world with you.
Seeing your family member, friend, or loved one slowly succumbing to the inevitabilities of passing away is painful. To ease your burden, Ambercity Hospice , a provider of hospice care in Central Ave Riverside California, is here. We will gladly take your loved one in and make him/her comfortable until he/she breathes his/her last.
Do not spend your day in worries and regrets. Find comfort with us by visiting our website at www.ambercityhospice.com.