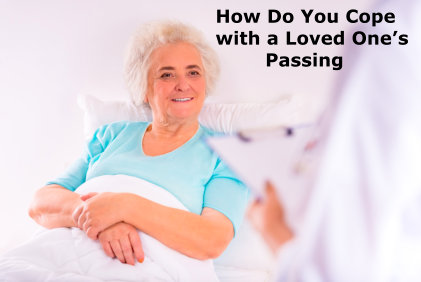 Everybody undergoes going through eternal rest. We experience passing in every form – physically, mentally, emotionally and spiritually. But when our loved one is carried by angels, we understand that you need all the help that you get.
Passing on is a part of life. At some point of our journey, there needs to be an end. And if you are in the process of coping with a passing or an upcoming passing of a loved one, we have with us some tips for you:
We are all different.
Before sharing with you all of the tips, know that the ones we list here are not applicable to all people. After all, we are different from one another. What may be listed here may not work a hundred percent of the time.
There are other people who can benefit on almost all of the things we have shared. But there are also those who may not gain from our tips. It is up to you to decide which one are you.
Open up if you are ready.
As a hospice care in Central Ave Riverside California, we have encountered and helped families overcome their feelings of grief and devastation of their loss. We do not force each and everyone to just immediately get over it.
If you feel like crying, cry. Nobody should hold those tears away. If you do not like to talk, tell the people around you that you need some space. Be alone so you can think things through and reminisce some good and old memories. Do not force yourself to open up when you feel like breaking.
Do not force yourself to be strong.
Like we said, you do not have to be strong when you are dealing with a loss. In fact, you do not even have to pretend that you are strong in the first place. Sometimes, it is better to be angry, sad, devastated and depressed.
So own the feeling. If you are angry, tell yourself you are. If you are sad, cry yourself out. Do not hide your feelings and lock them inside of your closet as if they are meaningless.
Have an emotional outlet.
It is not wise to bottle up your feelings. If you count yourself as a person who will be relieved if there are other people to talk to, then by all means, talk to other people.
Look for that one person whom you trust so much. Tell everything you want to tell to him or her. Let him or her comfort you. Show your emotions to them. Pour out all the emotions, thoughts and reflections you have bottled up.
Do what you love.


Ambercity Hospice

believes that if you remain down for the rest of the time, you will lose precious moments and opportunities with the people you love. Instead of staying in your bed, you can go out and do the things you love.
Read a book, play your favorite sports, run for a kilometer. There are many things you can take rather than mope around and do nothing to ease the heavy feeling you are carrying around.
Hold on to the happy memories.
Nobody lasts forever. Everybody has an expiration date and we are sure that we will eventually come to that point in life. Now that you are at that point of time where a person you love has gone to the other side of the rainbow, think of the good times.
Watch videos showing the special moments you spend with your beloved one. Look at pictures. You can even make a scrapbook out of these pictures. You can also utilize the technology we have and compile videos and pictures so you will remember the beautiful moments.
Losing someone and getting back on your feet is not an overnight process. Let time heal your wounds. Above all, look for a hospice care who promises to be by your side when that painful moment comes.
For more inquiries about our hospice services, visit www.ambercityhospice.com.