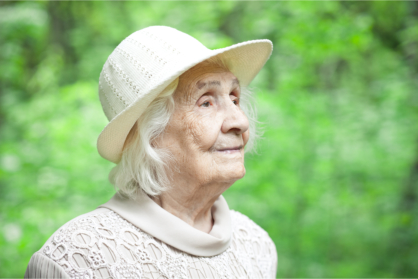 As a provider of hospice care in Central Ave Riverside California,Ambercity Hospice has been facing with patients who are nearing their days. We are not called hospice care providers for nothing, you know. Experience has made us vulnerable to a sea of emotions and it is also this experience that made us stronger thus motivating us to give the finest and final care to our patients.
There are distinct signs that the patient is nearing the doorstep of your beloved elderly and these signs are the following:
Physical change

As we grow old, there are certain physical characteristics that change under the test of time. It is the same when the person is nearing his or her death. We observe these in the following:

Pale and paper-thin skin
Dark liver spots on the extremities
Thinner hair
Shorter height and size
Discolored teeth

Reduced connection to the external world
They may not want to see friends outside and may prefer to stay mostly inside. Not leaving their bed will also be the new normal. Furthermore, their behavior and mood may change. Some patients who were once atheists may begin to change views and seek spiritual enlightenment. Again, these episodes are all normal.
Increased sleep
This may be stressful for you and the rest of the family but sleeping for long periods of time is indeed an indication that someone is nearing his or her death. Do not force your loved ones to wake up because as you may know, approaching the end of your life is exhausting.
Reduced appetite
We can attest that when we make hospice care in Central Ave Riverside California possible, we are facing with patients who may want to refuse to eat. This is not something to be given immediate attention because the cells in our body are programmed to die. Once they decided to shut down, the brain will no longer ask the body for nourishment.
Special requests
When you know you are dying, you may want to ask people to heed a special request for you. It may range from something special like wanting to be surrounded by flower beds to just delivering a certain message. Because we let our patient's needs and demands to come first,

Ambercity Hospice

is willing to perform such appeals so that the last moment of our patient's life is one that will remain in them no matter where they go after they finally close their eyes.
When you start to notice these changes in your loved one's life, the people around them will be affected in a lot of ways. Therefore when Mr. Death is now knocking at your door, it is ideal that you leave your elderly to Ambercity Hospice, givers of quality hospice care in Central Ave Riverside California.