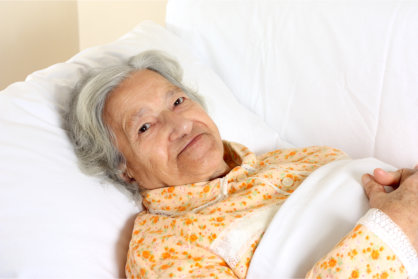 We at Ambercity Hospice aim at helping patients live comfortably and ideally when getting cured from a chronic illness is no longer possible for them. We are a hospice care in Central Ave Riverside California who provide services for Alzheimer's patients as well. For families who are not sure when to get hospice care for their loved one, take note of these three (3) signs:
They no longer take in food or fluids resulting to a sudden weight loss.
Once mental health declines, it is harder for the patient to choose or consider which food to take in. Also, motor functions become affected which results to a difficulty in handling utensils. Preferences for food and drinks also change because perceptions on the taste, smell and presentation might also be affected. Hence, it is getting harder to feed them.
Their mental ability has declined.
A decline in the cognitive function results to unintelligible speech, loss of memories and delayed or irrelevant responses. When this is so, understanding the patient becomes a challenge and regular care becomes difficult or worse impossible.
They can no longer walk or move on their own.
Physical decline has become rapid and it takes more than just assisting the patient to move. What once was holding his hand or elbow to assist him in walking has now transformed to carrying him to get him to places in the house.
If you observe these things, then start looking for a hospice care provider. Ambercity Hospice guarantees focused and quality care for your loved one with Alzheimer's. If you are looking for the best hospice care in Central Ave Riverside California, then come to Ambercity Hospice anytime today. We are not just any hospice care in Central Ave Riverside California, we are the best in the area! For inquiries, you can call us at (951) 686-8100. You can also contact us through this online form.