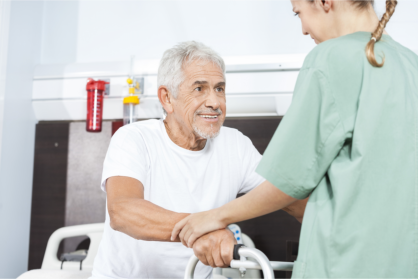 Although Hospices have been around the country for decades, there are still quite a number in the population who are not familiar with how a hospice works. Here are important questions and notes that you can use when you want to avail of the services of a hospice care in Central Ave. Riverside California.
What is Hospice Care?
It is the kind of care intended for people with serious illnesses. Also known as Palliative Care, this is intended to provide comfort for terminally-ill patients. Hospice care upholds the importance of life and views death as part of the natural course of events in a person's life. It is important to note that Hospice is not only for people in their last days of life and that it is a last resort. That is a common but definitely incorrect myth. Hospice care is for those with limited prognosis of 12 months or less. Hospice care providers like Ambercity Hospice will setup a care plan that addresses the needs of the patient.
When should someone be admitted into Hospice Care?
Like the myth mentioned above, there is also a common misconception that only bedridden patients who can no longer communicate sensible with family members can be admitted into Hospice Care. Hospice Care is also not just for people over 65 years of age. People of all ages suffering from an advance stage of a particular illness can seek hospice care in Central Ave. Riverside California. The right timing is now. Consult us at Ambercity Hospice to know when is the right time.
Why should a patient be admitted into Hospice Care?
Hospices are for people who are about to die. Absolutely false! The very goal of hospice care is to focus on care and providing comfort for the patient especially when there is no cure for the illness. A comprehensive hospice care plan should be able to provide an enhanced quality of life for the patient as well as support for the family members. We want our loved one to live a life as full as possible.
We know you are holding out hope that everything will turn out well. At the very end, hope means differently to different people. We at Ambercity Hospice can hope for the best with you by providing you and your loved one with quality service. If you want to know more about hospice care in Central Ave. Riverside California, please give us call. Let's talk.