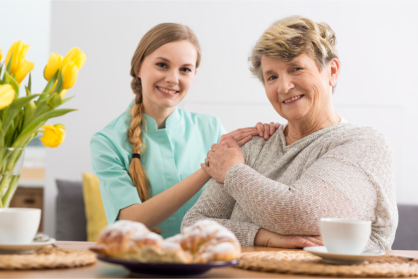 Watching our loved ones suffer has got to be the most painful feeling on this Earth. When we see our loved ones suffering from a terminal illness, we find ourselves wanting to suffer in their stead. For terminally ill patients, where cure does not seem to work, we would like to provide the best care and top-notch comfort for them.
We would like to ease the pain that they are feeling by being there for them and taking care of them. At Ambercity Hospice, we are offering our hearts to provide you with quality hospice care in Central Ave Riverside California. Having that kind of disease plague your family is one tough pill to swallow, for the patient and the family. That is why our services in Ambercity Hospice also cater to the needs of the other members of the family. We believe that surviving this kind of situation calls for a team approach; to always give a shoulder to lean on when the going gets tough.
Our team of specialized and highly-trained medical professionals including doctors, nurses and home health aides to our skilled non-medical personnel including social workers, chaplains and volunteers will collaborate with each other to provide you and your loved one with a comprehensive and customized treatment plan.
Your family can also provide insights on the treatment plan. You can tell us the needs of your loved ones as well certain preferences. You can also give us your requirements as well as preferred schedules and other particulars. This way we can be sure that all aspects of care are properly addressed. Our Hospice care in Central Ave. Riverside California can be provided at your homes, a nursing home or an in-patient hospice care facility.
We live by the mission to enhance the quality of life of our patients by giving them comfort and allowing them to retain their dignity.
For Ambercity Hospice, caring for your loved ones is not just business. Hospice care in Central Ave. Riverside California is our calling to serve the community.