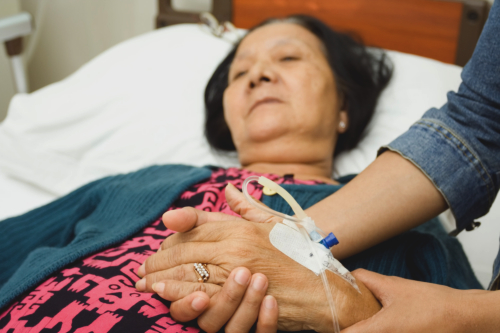 If you can go back in time, what was the lowest point in your life? How did you feel when you first heard from your doctor that you had cancer? How did you feel when you first heard that a close family member is on the last stage of Alzheimer's disease? How did you feel when you heard the news that your close friend died due to cardiac arrest? These tragic scenarios could happen to us or might have already happened to us. And this is one memory we do not like to remember over and over again.
What are the common reactions to grief?
People who are experiencing different emotions due to loss or death of a loved one may not know that they are in the process of grieving. But the stages of grief encompasses a number of feelings that all of us might be familiar with. Some of these reactions include:
Feeling empty and constantly in state of shock
Evident changes in sleeping pattern, appetite and constant crying for no reason
Short tempered
Isolation from family and friend
Lack of interest in almost everything
If you have seen these symptoms in one of your family members or even in yourself then it must be a sign that you are still grieving. There is nothing wrong this especially if it is just a few days after a tragic event but we should not nurse it. Instead, we have to fight extreme grieving as it could lead to depression.
How can your family member help you with your grief?
As a family member or a close friend, you can help your loved one cope up with grief. Here are some ways you might ease their pain:
1. Listen
This is the simplest and easiest way you can show your support to someone. If you see a family member isolated, is to approach them and ask them how they are feeling. In this manner, you are helping them voice out their thoughts and help them let it out of their chest. This could ease out what they are feeling and at the same time they will not feel alone.
2. Respect their needs
Although we want to be with our friend or loved ones in time of grief, sometimes it would be best that we give them some space to recover on their own. If they do not respond to our calls or if they seem to be uninterested in some things, give them that luxury. It would not help them if we always bug them to do things they do not like.
3. Always check on them every now and then
We cannot force people to feel happy when they are not really feeling it. No matter how much we want to help them but their recovery will always depend on them. So, let them recover at their own pace and when they start to go back to their normal self, be their every step of the way. If they want to learn new hobbies or they have a new interest, support them with it. Do not forget to call them every now and then ask them how they are.
For more tips about supporting someone who is grieving, let Amber Hospice, your partner in Hospice care in Central Ave Riverside California. Visit us today at 3590 Central Ave., Suite 207 Riverside, California or call us at (951) 686 8100. For more details, you can check our website: www.ambercityhospice.com.