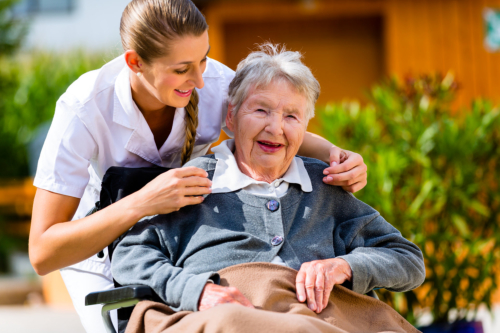 This quote from National Hospice and Palliative Care Organization may well sum up the "reason for being" of a hospice company such as our very own Ambercity Hospice, Inc., the acknowledged leader in giving a truly compassionate hospice care in Central Ave Riverside California.
We are not bound to explain that fact to all, but we just want to let everyone know about it in the face of some impressions that hospice care makes the death of a patient come sooner.
One of the frequent questions cropping up in the minds of many is this: Is it true that hospice makes death comes sooner?
Our reply to that is this: Hospice neither hastens nor postpones dying. Rather, our aim is to provide comfort and improve the quality of patient's remaining life so he or she can enjoy time with family and friends at home or in a home-like environment.
In fact, our company takes on the mission to enhance the quality of our patients' life by allowing them to retain as much comfort and dignity as possible.
Nothing Could Be More Heartrending Than Waiting for the Last Days
We need not put ourselves in the shoes of the terminally ill patients to be able to sense the horrible feeling inside them while waiting for the end time. Death is the most dreaded eventuality anyone could face.
That's why hospice care is there to make it lighter, more dignified and more comfortable as much as possible for the ones concerned. We deliver our brand of hospice care to them in the form of medical attention, pain management as well as emotional, social, and spiritual support.
Besides the patients, we also need to look after the disposition of the other members of the family for they may be affected as much as the patients themselves.
Ambercity Hospice, Inc. always has this reality in mind. For this reason, we also include the family of our patients as we believe they are part of the unit of care.
In forming the hospice care team, we involve the patient and family members because they are the most important elements in the decision-making process. Apart from them, the team also includes some or all of the following people:
Doctor
Skilled Nurse
Social Worker
Chaplain
Hospice Aide
Trained Volunteer
Bereavement Support
Growing Demand for Hospice Care
Hospice care may be one of the fast growing sectors of the caregiving industry.
An article that saw print in Los Angeles Times said: "Over the last 25 years, the number of Americans turning to hospice for end-of-life care has climbed dramatically – from 25,000 in 1982 to 1.45 million in 2008, as more and more people choose to spend their final days in the comfort of home or a patient facility with a home-like environment rather than in a hospital pursuing aggressive treatments." 
It goes to show that people nowadays are no longer taking for granted the final days of their loved ones. They want that time to be comfortable, acceptable, bearable and memorable not only for the patients but for them also.
To those residing in and around Orange County, Los Angeles, Riverside and San Bernardino in California, give your loved ones, who may be nearing their ultimate destination, the gift of lasting dignity, comfort and peace.
Avail of the services of the renowned hospice care in Central Ave Riverside California — Ambercity Hospice, Inc.
Call us at (951) 686-8100 or pay us a visit at our office in 3590 Central Ave., Suite 207, Riverside, California 92506-2708.
You may also send us a message together with your inquiries, suggestions and requests at ambercityhospice@yahoo.com.
We are active on Facebook and Twitter. By liking and following our accounts, you can also bring up your concerns with us through the messaging services of these sites.
How do you find the services of a hospice care provider? Your thoughts are important to us, so please enter them in the comments section below.