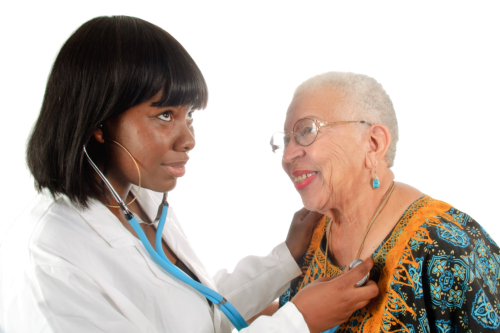 Hospice or palliative care is given to patients who are not recovering with their active treatments or whose treatment has become a burden to them and their family. This healthcare practice helps eases the patient's pain and suffering as well as their physical and emotional distress. Ambercity Hospice Care in Central Ave Riverside California has a special team of professionals including doctors, skilled nurses, social workers, hospice aides, chaplains and other support team members and professionals. Many people opt for this option especially if the treatment is causing discomfort to the patient such as pain, side effects and complications. Our hospice care in Central Ave Riverside California ensure utmost comfort and repose for patients who have opted to spend the remaining days of their lives without treatment.
As you face a new transition, it is important that the comfort and quality of life of the patient be a priority. It is also important to know when the right time for hospice care is.
1. The illness has reached a point of no cure and managing the pain is the primary concern.
2. You and your family have made the collective decision to relinquish further testing and just allow the natural dying process to occur.
3. You are ready to let go and end your loved ones suffering.
4. Patient is too ill and unconscious.
5. When the healthcare professionals have given the patient a life expectancy of 6 months or less.
6. There is increased pain as days go by.
7. There is difficulty in breathing and patient relies on life-support equipment.
8. Patient has difficulty swallowing, suffers loss of appetite and is experiencing extreme weight loss.
9. Patient would rather stay at home than spend more time in the hospital.
10. The patient always needs to be brought to the emergency room and his/her hospital confinement keep extending.
Our team at Ambercity Hospice Care in Central Ave Riverside California understand the emotional and physical stress this decision offers. Instead of making the process heavy and awful, we give the patient the opportunity to live out the remainder of his/her life in comfort and dignity.